Explore Israel
with egged tours
Choose Your Next Vacation
Jerusalem, masada, petra and more...
Best selling ISRAEL tours
View a selection of our best tours in Israel below. We offer numerous opportunities to tour Israel in popular destinations such as Jerusalem, the Dead Sea, Bethlehem, the Galilee and more.
For a complete selection of our guided Israel tours, browse the menu above according to destination and desired length of the tour.
For a longer stay, check out our Israel Tour Packages which each includes several exciting tours of the most important destinations in Israel.
BETHLEHEM TOUR

JOIN US FOR A TOUR OF BETHLEHEM, THE BIRTHPLACE OF JESUS & KING DAVID, AND VISIT THE CITY'S HISTORICAL SITES.

$

72

Half Day

View Details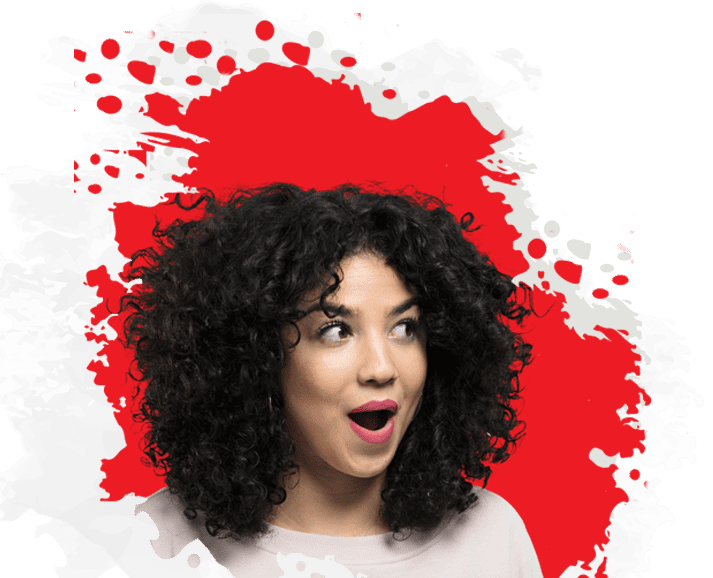 The Best Offer! Special discount prices
From Tel Aviv, Jerusalem, Eilat
Explore the sensational city of Petra, one of the Seven Wonders of the World. Join us as we take you on an amazing journey! GUIDED ISRAEL TOURS
Egged Tours offers the most enjoyable, enriching, and affordable guided tours in Israel! Egged Tours, a subsidiary company of the Egged Bus Cooperative, the largest transit bus company in Israel, offers numerous Israel tours, both private and with groups, to the most popular destinations in Israel as well as to some less known destinations. We begin each Israel tour by picking you up at your hotel, whether in Jerusalem or in other major cities, and let you save both time and money. EXPERT LOCAL GUIDES
The guides on all our Israel tours are selected for their excellence and their experience. They will take care of all the details, allowing you to relax on each guided Israel tour and enjoy historic and modern Israel as it ought to be experienced - on Egged's Israel tours! With our experience and extensive knowledge of the land of Israel, we have made it our mission to provide you with an unforgettable experience on our Israel tours as you discover the Holy Land and its remarkable culture, history and nature. BEST PRICE GUARANTEE
Going on carefully planned guided tours in Israel with Egged Tours means that you don't need to rent a car, study maps or search for the opening hours of various attractions. Or even to figure out what attractions are worth seeing or what a good itinerary for any given day would like like. Besides being more convenient, going on our Israel tours is also more enriching than traveling alone while trying to make sense of what you see.
DR. MIROSLAW – KÖLN, GERMANY
"outrageous, out of this world, unbelievable but still true! The tour was very well organized. We had a fantastic guide (Eli) who informed us with all necessary details not only in Masada but all the time on the way as well as in Kali (Dead Sea - where we stayed nearly two hours). We saw the lowest bar in the world (418 meters below the sea level) and had a rest in the salty water (34 percent). Unforgettable!"
"Tour to the Dead Sea was amazing. The guide was brilliant too. He had amazing historical knowledges and whole the way by bus was talking about Tel Aviv, history, history of Israel, he showed us from the bus many amazing things. Also he treated us very responsibly, if no ones missing, etc. Just me and my mum were staying by the Dead Sea, the rest were follow. The guide (I'm sorry, I forgot his name) explained everything very clearly and gave us some good tips as well. I'm giving him and you 10points from 10. Thank you very much."
MIKE S ATLANTA, GEORGIA USA
"Thank you Egged Tours for an amazing trip. Your 4 day tour of Israel included all of the sites on my bucket list. The Jerusalem guide was very informative and entertaining. Masada and the Dead Sea were a mixture of history and beauty, the dead sea was the most relaxing experience that I've had in years. The guide in Caeserea took us to the beautiful Roman ruins, these are a must see. The tour concluded in Northern Israel with the Galilee and Haifa. Thank you again Egged Tours for an amazing four day experience."
HANS FROM AARAU, SWITZERLAND
"Led in a professional way by a good guide and bus driver. Pickup from the hotel, the changeover in Tel Aviv, car was in mint condition. These were our initial good impressions at the beginning of the tour. The bus driver drove carefully and he and the guide made a good team. Their descriptions were informative and laced with humor. Incredible landscape along with their stories."
CARMINE FROM GRÄFENDORF, GERMANY
"Successful and interesting. Good guide, who knew how to entertain"
"I just want to let you know how much we appreciate all your work on our behalf to find the perfect guide and to address our unique needs. Isaac was terrific! His knowledge of the Middle East and Israel is extensive and fascinating! We asked dozens of questions, and he generously answered each one with thoughtful, relevant information, whether it was factual or based on his experience. We had a wonderful time visiting Galilee, and we are leaving Israel with a deeper understanding and appreciation for its people and its beauty.
Thank you so very much"
We are finally past our jet lag and already missing Israel ♥️ Our family tour to Jerusalem with Egged Tour was amazing and most enjoyable . Thank You for the coordination . Special thanks to our tour guide Gabby. He was fantastic…. He came very prepared engaging both the adults and young ones….. Because of Gabby, our tour guide, the trip was unforgettable, breathtaking and full of sensory explodes ….. Two thumbs up to him !!!! Much Love Dahlia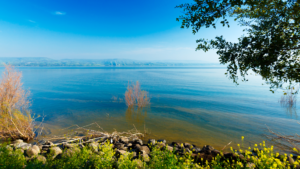 Summer in Israel is synonymous with scorching temperatures and abundant sunshine. As the mercury rises, there's nothing quite like taking a refreshing dip to beat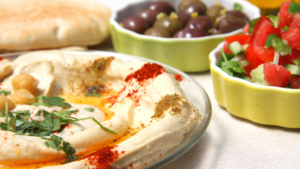 With its rich history and cultural diversity, Israel offers a melting pot of flavors and ingredients that will tantalize your taste buds. Check out our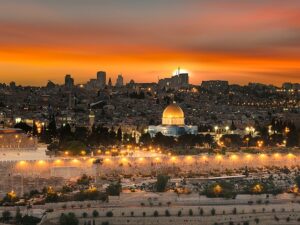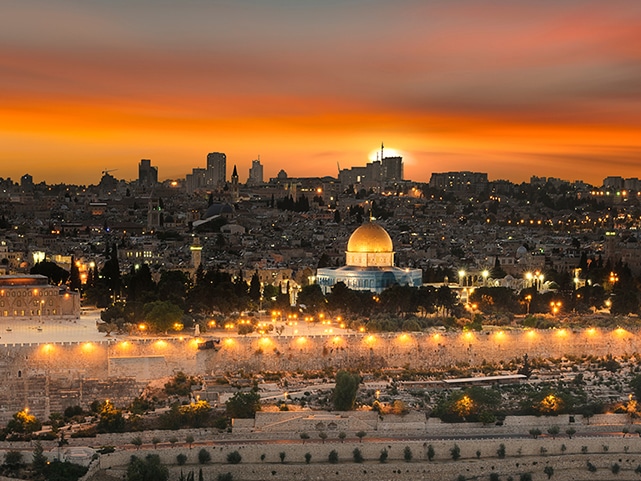 Anyone who has experienced Israel's Jerusalem Day knows the unique excitement and pride it rouses for the Jewish state. Learn more about the significance of